Could Your Older Actron Air Conditioning System be More Energy Efficient?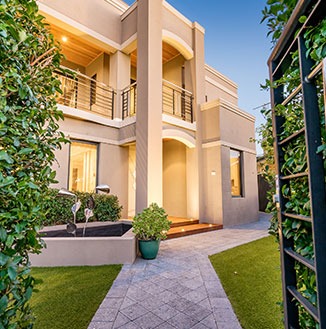 Anyone that has an air conditioning system in their home or office will understand that they can cost a lot to run. This can be offset by using air conditioning in a smarter way with programmable thermostats and other tricks. However, if your Air Con system is getting on in years, it could be costing more to run based on its condition. Let's take a closer look at how the age of your AC system could be costing you more money than necessary.
The Scale of the Problem
An older AC system could be operating at an energy efficiency deficit of up to 30% compared to when it was originally purchased. As the system ages it will lose some of that valuable energy efficiency and consequently, it will be more expensive to run. Unfortunately, this often accompanied by a loss in performance. Essentially, many people are paying more to treat the air in their homes and receiving sub par performance. Over a typical year this could really add up, and some people could be paying a hefty premium on their energy bills.
Out of Date Technology
The air conditioning industry is a fast moving sector that is constantly driving forward with interesting innovations. All the major manufacturers make advances in their product lines every year, and those of us with older systems are missing out. A typical useful lifespan for a regularly serviced AC system could be 10-15 years before it needs to be replaced. This is a long time in air conditioning terms and a system manufactured a decade is less energy efficient that a modern AC system. There are also other useful features that can be enjoyed, such as inverters to reduce energy bills further, and programmable thermostats for smarter heating and cooling.
Accumulated Mechanical Fault
Over the year your venerable AC system will have developed a number of mechanical faults. Like any complex piece of equipment, an AC system can have parts that wear out, and they need to be repaired or replaced. This can be offset with regular servicing, but eventually, the system will start to cost more to fix that it would to replace the system entirely. A well serviced system should serve you well for at least a decade, but after that period you will reach a point of diminishing returns on your investment. Installing a new system will save you a significant amount of money on your energy bills.
If you're in the market for a new Actron air conditioning system, contact us here at Gas&Air. We can supply, install, service and repair a wide selection of heating and cooling equipment. We have domestic and commercial clients, and we pride ourselves on providing a high quality local service that's affordable. Our team members are standing by to advise you on the latest Actron ducted air conditioning prices, and they can answer any remaining questions that you may have.
Jeff Mouritz Gas & Air Conditioning Perth
Jeff Mouritz
https://mouritz.com.au/
info@gasair.com.au
1300 369 690
11 Yampi Way, Willetton WA 6155
See Google Reviews