Factory Air Conditioning Perth
Commercial Factory
A well-designed air conditioning system for a large space such as a factory or warehouse is essential for an effective cooling solution. Temperature affects people's mood and productivity, and it's important to provide a comfortable workspace for everyone.
Our professional Commercial consultants can assist you in determining the best type of air conditioning to suit your factory or warehouse environment. The team at Mouritz Air Conditioning can make recommendations on the system that is most suitable for your commercial environment.
Installations
Depending on the layout of your factory or warehouse we may recommend an evaporative system. Particularly if the area is very large and open-plan. Cooling an area like this with refrigerated systems can be very expensive. However commercial evaporative systems are very cost effective to install and run, while also being much more environmentally friendly compared to their counterparts.
Not only are evaporative system more efficient than refrigerated units, they also provide a healthier environment for your staff and visitors. Because evaporative systems provide a continuous cycle of fresh air rather than recirculating the same air, this will create a fresh and healthy working environment.
For smaller buildings, a ducted refrigerated or split system may suit your needs. A ducted refrigerated air conditioning system has benefits of year-round comfort by also providing heat during winter. A split system may be suitable for single rooms, providing a low-cost set up.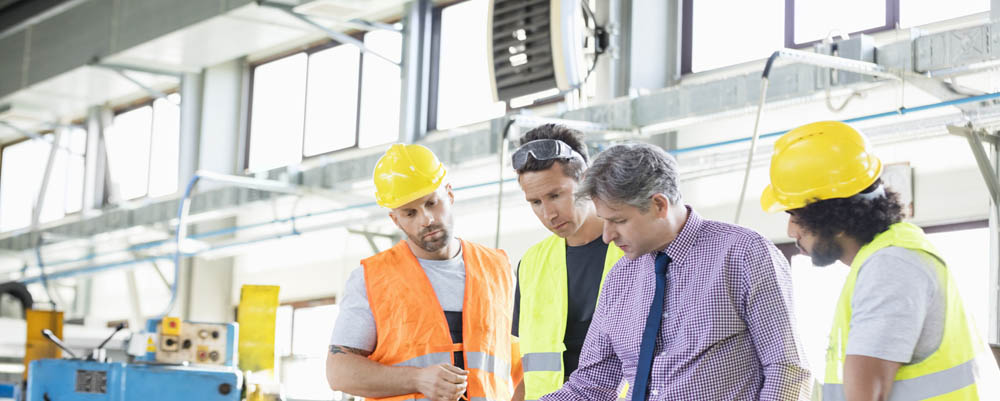 Service and Repair
A regular service schedule is important regardless of the type of air conditioner chosen for your warehouse or factory. Maintaining your system well will ensure it continues to work efficiently throughout it's lifespan. Maintaining you unit will also save money over the long term by preventing major problems and repairs.
One benefit of evaporative air conditioners is the reduce maintenance costs. Although all types of air conditioners need to be regularly serviced. Depending on your system and the level of usage, it should be serviced every one to two years. This needs to be done by a qualified technician.
Filters cleaned on a regular basis will ensure that there is no build-up of dust, mould or bacteria which can affect the health and comfort of your building occupants. A well-maintained air conditioning system will ensure a healthy environment by keeping the air fresh and clean. Services
can also help to identify small faults before they turn into large problems.
Choosing an air conditioning system that is suitable for your factory or warehouse space is the first step to providing a comfortable environment for your staff. Professional installation is important for
the best performance lifespan of your new system. Cheap and unskilled installation can lead to expensive repairs, high electricity bills and poor performance over the long term.
The Mouritz team are specialists in all air conditioning installations, service and repairs. Jeff Mouritz installation team are certified in installing, servicing, and repairing these systems correctly. Our team members are available to answer any queries you have or to schedule an
appointment.
What Our Clients Say
Testimonials

1986 – 2017
#1 National
Fujitsu Dealer

2008, 2017 & 2018
#1 WA
Fujitsu Dealer

2013 & 2012
#1 WA
Bonaire Dealer

2011 – 2014
#1 WA
Actron Air
Dealer

2019
Fujitsu: Australia's Most Trusted Air Conditioning Brand
VISIT US
Over 45 years of providing Residential & Commercial Air Conditioning