6.6KW 16 PANEL PREMIUM
$4290*
*AFTER GOVERNMENT REBATES
Solar Panel Installation Perth
Solar Power: Ideal for Perth Homes
In Perth, we are lucky to have blue-skied sunny days year round. With over 8 hours of sun most days, we have the ideal climate for solar power and solar panels. On top of this, by installing solar panels, Perth residents and businesses are eligible for government rebates. Plus, the cost of solar panels and solar battery storage is becoming more affordable here than most places in the world. 
If that doesn't convince you, how about the high electricity costs Perth households without solar face every year? Those who have opted for solar panel installation are often blown away by how much they can actually save. Installing solar panels is a reliable way to reduce your impact on the environment, while reaping the financial rewards as well. 
Why Use Solar Panels?
Eco-FriendlyNo harmful gases come from a solar panel.

Cost SavingsSolar provides cost savings by not having to pay for electricity

Easy InstallationNo harmful gases come from a solar panel.

Low VoltageSolar utilizes lower voltage, typically 12 or 24 Volts DC

RenewableSolar is a renewable energy source

Tax GrantsWho would've guessed, but the government wants you to be green.
Why Choose Mouritz for your solar panel installation in Perth?
When choosing to go solar, you want solar specialists you can count on to get the job done well. Backed by 45 years of helping local Perth residents find solutions for their home, we want to do the same for you. We're locals, just like you, and we're committed to providing a top class service and excellent quality solar panel installations every time. If you're ready to take the dive into solar, give us a call and let us help you.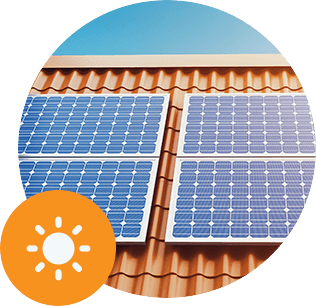 Step 1: Sunlight
Solar panels are built using photovoltaic cells, or pv cells for short, which convert the rays of sunlight into a direct current. This needs to be yet converted for household use, as direct currents are only capable of moving in a single direction.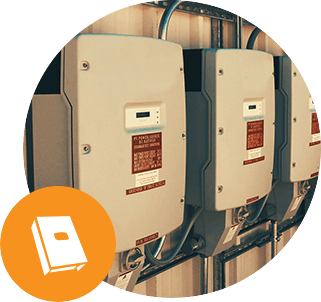 Step 2: Inverter
Once the energy has been converted into a direct current, it then needs to be converted to an alternating current, which is the standard for your household structures, as alternating currents are capable of being moved in different directions. Now the energy is available for use in your appliances.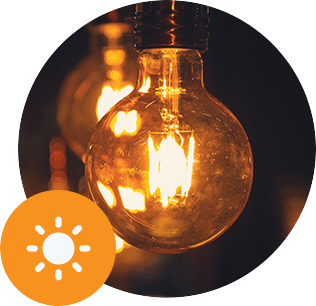 Step 3: Power
This converted energy may now be used for your household as you need, such as your lights, television, or air conditioning. So you're using less energy for your daily needs and therefore saving money on your electricity bills.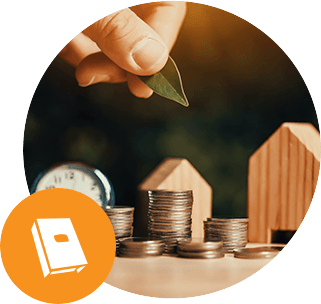 Step 4: Solar Savings
So what happens to power you don't use? The additional solar energy produced can go back into the grid, metered and credited to you in the form of a credit on your bill, but this can be dependent on your electricity provider.
Easy Installation
When it comes to the installation on your solar system, we also have a 4 step process, to make sure you're all good to go
1

Inspection We inspect the site to pinpoint the best positioning to make the most of your solar energy, and avoid any potential hazards, or safety precautions with installing your new system.

2

Prefixing Solar Panels We fix the brackets and racking to your room before placing the PV Solar Panels.

3

Mounting Panels The panels are then attached to the racking with extruded aluminium clamps and connected together with cables into the DC isolator.

4

Connection We then connect the panels to the inverter, and into the grid to ensure you get your free energy directly from the sun.
What Our Clients Say
Testimonials

1986 – 2017
#1 National
Fujitsu Dealer

2008, 2017 & 2018
#1 WA
Fujitsu Dealer

2013 & 2012
#1 WA
Bonaire Dealer

2011 – 2014
#1 WA
Actron Air
Dealer

2019
Fujitsu: Australia's Most Trusted Air Conditioning Brand
VISIT US
Over 45 years of providing Residential & Commercial Air Conditioning