Refrigerated AC Service & Repair Perth
The ducted reverse cycle air conditioning system is considered to be the ultimate home cooling system solution. A popular choice for Perth homeowners, it suits most homes including multistorey buildings. One of the benefits of this type of system is that it can also provide heating during the colder months eliminating the need for other forms of heating.
Ducted refrigerated air conditioners work using a compressor, coils, refrigerants and a system of ducts. Ducted air conditioners cool the entire home by generating cool air from the outdoor unit which is then blown through the ducts installed within the roof cavity.
Another benefit of this system is that it is quite discreet. The compressor is installed outside and the ducts are hidden within the roof cavity. This makes it a very attractive option for those who want the air conditioner to blend into their home rather than standing out.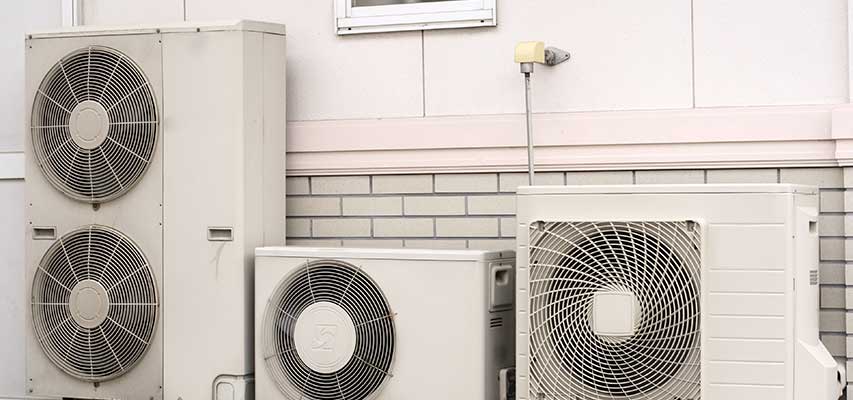 Another advantage of a ducted system is that they can allow zoning. Zoning makes it possible for you to switch off the heating or cooling in parts of your home when it's not needed. This is great for saving on energy costs as well as minimising the environmental impact.
Ducted reverse cycle air conditioning advantages:
Reverse cycle includes both cooling and heating.
The ducted system allows better temperature control within the home.
The compressor is placed outside and the ducts are hidden in the roof making it a discreet option.
Zoning provides efficiency and flexibility in cooling or heating.
It operates in high humidity.
If maintained well it has a long lifespan.
Ducted reverse cycle air conditioning disadvantages:
Installation costs can be more expensive as ducted systems are more complex in design.
Ducted refrigerated systems typically have higher running costs.
Produces emissions due to the use of refrigerants.
Doors and windows have to be closed when the air conditioner is in use.
It's important to understand the maintenance requirements to ensure the long-term efficiency of your ducted air conditioning system. Ducted air conditioning systems are not immune to dirt and dust. Contaminants can make their way into the unit over time creating an unhealthy environment for you and your family. Regular maintenance can prevent a build up of dirt and dust while keeping the entire system working efficiently.
Changing the air filters on a regular basis is important to maintain your system. It's also a good idea to have the ducts cleaned regularly which can be done by a qualified service technician. Maintaining your ducted air conditioning system not only prolongs its lifespan, it will also keep it working efficiently. Regular services will ensure that your system maintains a healthy home environment and provides year-round comfort.
Mouritz is one of Perth's largest stockist of air conditioner spare parts, and with 45 years of experience this means that you can be confidence that you will receive highly professional service for your air conditioner maintenance or repairs. If you would like to learn more about the benefits of a ducted refrigerated service contact our specialist team.
What Our Clients Say
Testimonials

1986 – 2017
#1 National
Fujitsu Dealer

2008, 2017 & 2018
#1 WA
Fujitsu Dealer

2013 & 2012
#1 WA
Bonaire Dealer

2011 – 2014
#1 WA
Actron Air
Dealer

2019
Fujitsu: Australia's Most Trusted Air Conditioning Brand
VISIT US
Over 45 years of providing Residential & Commercial Air Conditioning