Understanding Residential Air Conditioning in Larger Homes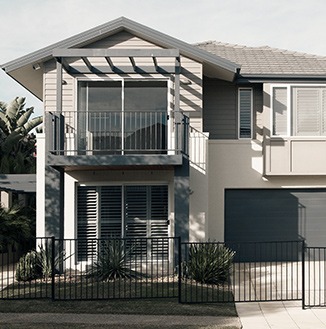 Air conditioning is one of the marvels of our modern age that increases our indoor comfort levels regardless of the temperatures outside. However, air conditioning efficiency and effectiveness can vary a great deal dependent upon a variety of factors. One of these is the size of your home and the areas that need to be serviced with treated air. Extra care is needed to install the right type and size of system to get the optimum results. Let's explore this issue in greater detail and look at some of the options available.
What do We Mean by Larger Homes?
Everyone's perception of how large or small a home may be could vary a great deal. For clarification, we would consider a larger home to be a multi storey home with more than three bedrooms. Generally speaking, this usually falls into homes with four to eight bedrooms located in a two or three storey home. The key consideration is to balance the coverage against the available budget and monthly running costs.
What is Your AC System Budget?
The budget that you have will play a huge role in the type of AC system that you could install in your home. Many owners of larger homes would typically install a ducted AC system with a reverse cycle for heating in winter. This is an ideal fit for a larger multi storey property with a large number of bedrooms. The ducted system can easily deliver treated air via the ducts and vents that run throughout the home. The ducts and vents are usually installed during the construction phase and adding them later can increase the costs significantly. A ducted AC system will cost more than an evaporative or split system, but it's a great one stop solution for year round indoor comfort.
Ensuring the You Have Adequate AC Coverage
If you have a larger home, you may need not need air conditioning in every part of your home at the same time. It's vital to consider which area you need to cover with your AC system. As an example: you may only need air conditioning in your living room, dining room and one or two bedrooms for most of the time. A reverse cycle system can provide this coverage, but it isn't very effective at providing treated air to multiple storeys in your home. For this reason, it's quite common to install multiple split system compressors in a home. Typically one compressor would be installed on each floor in the home to ensure that there is adequate coverage.
If they are interested in learning more about residential air conditioning, Perth residents should contact us here at Gas&Air. We are your local residential air conditioning and heating specialists. We can carry out a comprehensive residential air conditioning service if required and we pride ourselves on the quality of our work. Our team members are standing by to address your air conditioning needs, and they will be happy to answer any remaining queries that you may have.
Jeff Mouritz Gas & Air Conditioning Perth
Jeff Mouritz
https://mouritz.com.au/
info@gasair.com.au
1300 369 690
11 Yampi Way, Willetton WA 6155
See Google Reviews