Use Your Panasonic Air Conditioning Wisely This Summer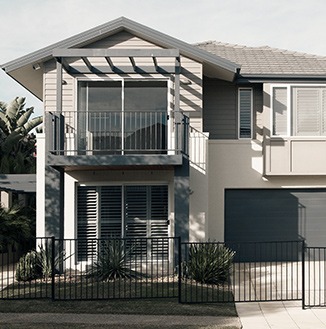 As summer hots up, it's understandable that people will want to crank up their AC systems to stay cool on hot days. It should come as no surprise that air conditioners can use a lot of energy throughout the cooling season and this can really add up. Is it possible to enjoy a cooler home and save energy at the same time? In this article, we will look at practical ways that you can use your air conditioning wisely during the summer months.
Ensure That Your AC System is Serviced
It's vital to make sure that your air conditioning system is ready to work harder over the summer months. When a system has been serviced, it will work more efficiently, and this will save energy and lower your bills. It's also a good idea to ensure that there is enough refrigerant in your AC system to provide adequate levels of cooling performance. This is not a job for a novice, and a local heating and cooling expert can do this for you. If you check inside your external unit and notice that the pipes are frozen this is a bad sign. Frozen pipes may be an indicator that you have a leak somewhere that needs to be fixed. In extreme circumstances, the compressor may need to be repaired or replaced to get the AC system working correctly. A system that is not working will use more energy and provide less cooling for your home. In essence, you will be paying good money and still have an uncomfortable home.
A Smarter Way to Use Your AC System
Many people crank up their air conditioners for the whole day at the lowest temperature possible. This is an extremely wasteful and expensive practice that isn't necessary. A modern AC system is designed to lower the indoor temperature to a comfortable level and not create an indoor polar environment. Try setting the thermostat to an ideal indoor temperature of around 23°, and you will notice a difference. The AC system will be able to work consuming less power, and you will be comfortable without feeling cold. Alternatively you could program your system to only turn on an hour before you get home from work to save energy. Many people only use their AC system for a couple of hours each day to make their homes feel comfortable.
Don't Forget to Use Fans
Ceiling fans and even portable units are great for improving the airflow in your home. Circulating treated air using fans can help your system to reach the desired temperature faster. Once that temperature is reached your AC system can then go into a low power mode to save even more energy and reduce the strain on your system.
If they are looking for Panasonic air conditioning, Perth homeowners or business managers should contact us here at Gas&Air. We supply, install and service a wide selection of heating and cooling equipment, including Panasonic air conditioning systems. We pride ourselves on providing a high quality local service at an affordable price for domestic and commercial clients. Our team members are standing by to discuss your indoor comfort needs in greater detail, and they will be happy to answer any remaining queries that you may have.
Jeff Mouritz Gas & Air Conditioning Perth
Jeff Mouritz
https://mouritz.com.au/
info@gasair.com.au
1300 369 690
11 Yampi Way, Willetton WA 6155
See Google Reviews